3rd Annual Blood & Brains Drive
Oct 31, 2022 - 9:00 AM (PT) - Pacific Rim Mechanical- 9125 Rehco Road San Diego, CA 92121
Hosted by San Diego, CA
About this Event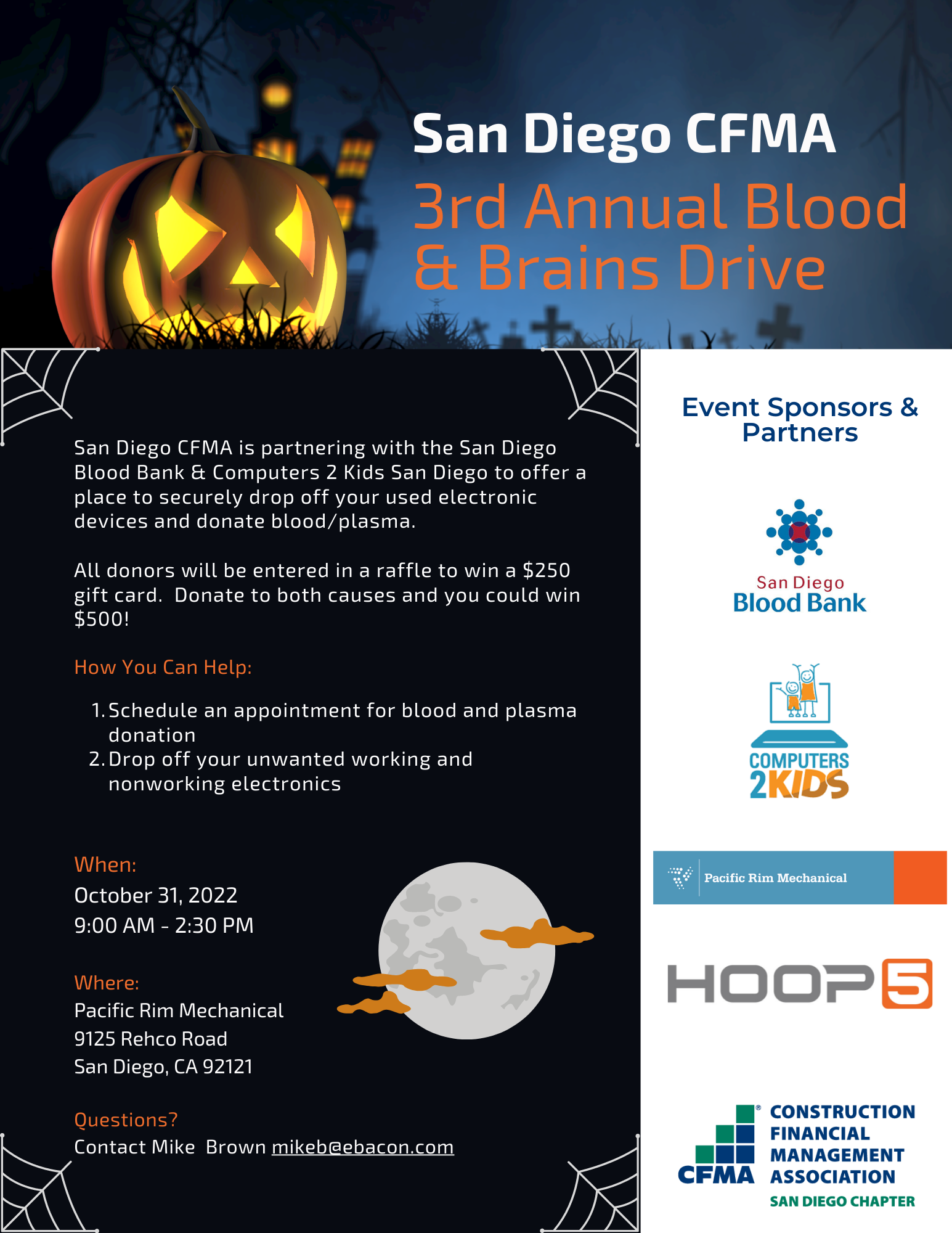 Featured Speakers
Appointments are Required for Blood and Plasma Donations: REGISTER HERE
All donors should be in good health on the day of donation. To be eligible, you must:
Be at least 17 years old.
Weigh at least 114 lbs.
Be free of major cold or flu-like symptoms.
Have a photo ID with birthdate.
Not have a history of Hepatitis B or Hepatitis C at any age.
Not have had any risk factors/behaviors associated with HIV/AIDS.
***COVID-19 Safety Measures enforce***
Computer Electronic drop off will be located next to blood and plasma donation check-in
If you have any questions, please contact Mike Brown at mikeb@ebacon.com